Regular price
$84.95 USD
Sale price
$67.96 USD
Unit price
per
Sale
Sold out
20% Off
Features

Best In Class Materials
Made with 70D / 210T Tear Resistant Parachute Nylon

Maximum Comfort
Ultra-soft, breathable nylon conforms to your body and leaves no rope marks in your back

Designed For Safety
Supports up to 440lbs with 3X stitched seams

Ultralight & Portable
Weighs only 20oz, compresses to the size of a grapefruit when packed into attached pouch

Built For Sleeping
Years of research have led to the perfect design for napping or sleeping in your hammock comfortably without pain. Achieve a "Zero-G" no-pressure-point hammock sleep experience

No-Flip® Design
Get in and out of your hammock without ever worrying about getting dumped on the ground

Anti-Rot & Mildew
Moisture-wicking, Fast Dry material prevents mildew and mold before it begins

Just-Right Size
Big enough for two, perfect for one

Hammock Camping Ready
Easily add-on accessories like a Hammock Bug Net, Rain Fly, gear loft, and more for your next hammock camping adventure

The World Famous, Best-Selling Double Hammock

This is the hammock that made us who we are today.

It's called the Double, but don't think of it as just a two-person hammock.

Sure you can fit two people comfortably. But the Trek Light Double Hammock is really all about you.

The key to relaxing or sleeping in a hammock like a pro is to lie at an angle across it to achieve a flat, better-than-your-bed-at-home surface that conforms to your body without pressure points.

(Learn everything you need to know about the many benefits of hammock sleep and how to sleep like a pro in our Sleeping In A Hammock Guide)

The Trek Light Double Hammock is the result of years of research to create the perfect hammock design.
Specs & Features

Style: Lightweight, compact hammock for camping, home, and everywhere

Sizing: Double Hammock (big enough to share, perfect for one)

Length: 10 ft / 3 m

Width: 6.5 ft / 2m

Weight: 20oz / .5kg

Max Capacity: 440lbs

Pouch Size: 5" x 8" (uncompressed)

Materials: 70D / 210T Tear Resistant Parachute Nylon

Origin: Imported
Hammock Safety

Safety Meeting!

For You

Always test your hanging points for stability and never set up your hammock at a height where a fall or malfunction could cause injury to you, or in any way that could injure the people around you.

Equipment, even brand new equipment, can fail. Trees or structures that appear sturdy are not always what they seem. Be smart and always think about your safety first.

We realize that our customer base consists of responsible and knowledgeable outdoor lovers capable of maintaining a safe environment even in situations that appear dangerous to the outside eye. If you choose to disregard our safety recommendations and hang your hammock from anything above a safe height (3 feet or higher), you should always have a safety backup plan in case of failure – a harness, safety ropes, etc. that would protect you from any injury.

For The Trees

When used properly and on trees with healthy, strong bark, your hammock suspension should not cause any damage to the tree. However, not all trees are created equal and some trees have a soft bark layer which can be damaged if you're not careful when you hang your hammock.

Killing a tree so you can enjoy a nap isn't a fair trade in our book. If you have any reason to think the tree you're hanging from could be damaged from your hammock use you should always add a layer of padding underneath your hammock ropes or hang elsewhere. Items like a towel or piece of clothing can be used to pad and protect trees while you're on the trail.

We always recommend getting out of your hammock and checking things out after a few minutes of use to make sure you're not causing any damage to the tree.

It's up to you to be smart about your impact - leave no trace!!
Give Back Impact

Feel Good. Do Good. Pass It On.

For every hammock sold, we work with Trees For The Future to plant two trees in your honor.

Why is that so powerful? By helping small farmers and villages around the world with the planting of fruit & vegetable trees, shade trees and more, together we're going beyond basic environmental change.

Trees For The Future uses a Forest Garden approach to reforestation - planting trees to not only provide environmental benefits, but also food, income, and community agriculture where it's needed most.

You get an amazing hammock and create a legacy of change.

We think that's a pretty good reason to relax.
Our Promise

Our Happiness Guarantee

We want you to be happy with what you buy from us, period. If you aren't, you've got our promise that we'll always do whatever we can to bring you happiness.

Within reason, right? Maybe you're sad because everything in our store doesn't cost $1 - well, we need to have some rules so we can survive as a small business.

What matters is that we're here for you.

We truly care about your happiness, and will always do what we can to help - maybe it's a discount on your next order, store credit for a future purchase, or just going out of our way to make sure that the next item you buy from us is exactly what you want.

30-Day Easy Returns & Exchanges

If for any reason you're not happy with anything you ordered from us, just send it back to us within 30 days by following the instructions on our returns page.

The product must be in unused or 'like-new' condition - you're welcome to try a product to make sure you like it, but we cannot accept returns that are abused, stained, washed/laundered, or damaged (unless it's the result of a manufacturer's defect).

Holiday Extension: All purchases made in November or December will be allowed an extended return window thru 1/31. We'll make it easy for the gift recipient to handle any returns or exchanges!

To view our full return policy details and initiate a return/exchange of your product, just click the button below:
You're looking for the World's Best Hammock...and you've found it.
The hammock you can sleep in, travel with, camp with, or just hang out in and relax at home.
The hammock that won't flip you on the ground, won't leave rope marks in your back, won't rot or mildew, and won't let you down.
For nearly 20 years, the Trek Light Hammock has been showing the world that "Life Is Better In A Hammock" - and it's time for you to find out why. 
Curious about what comes with the hammock and how to hang it? Learn more here.

View full details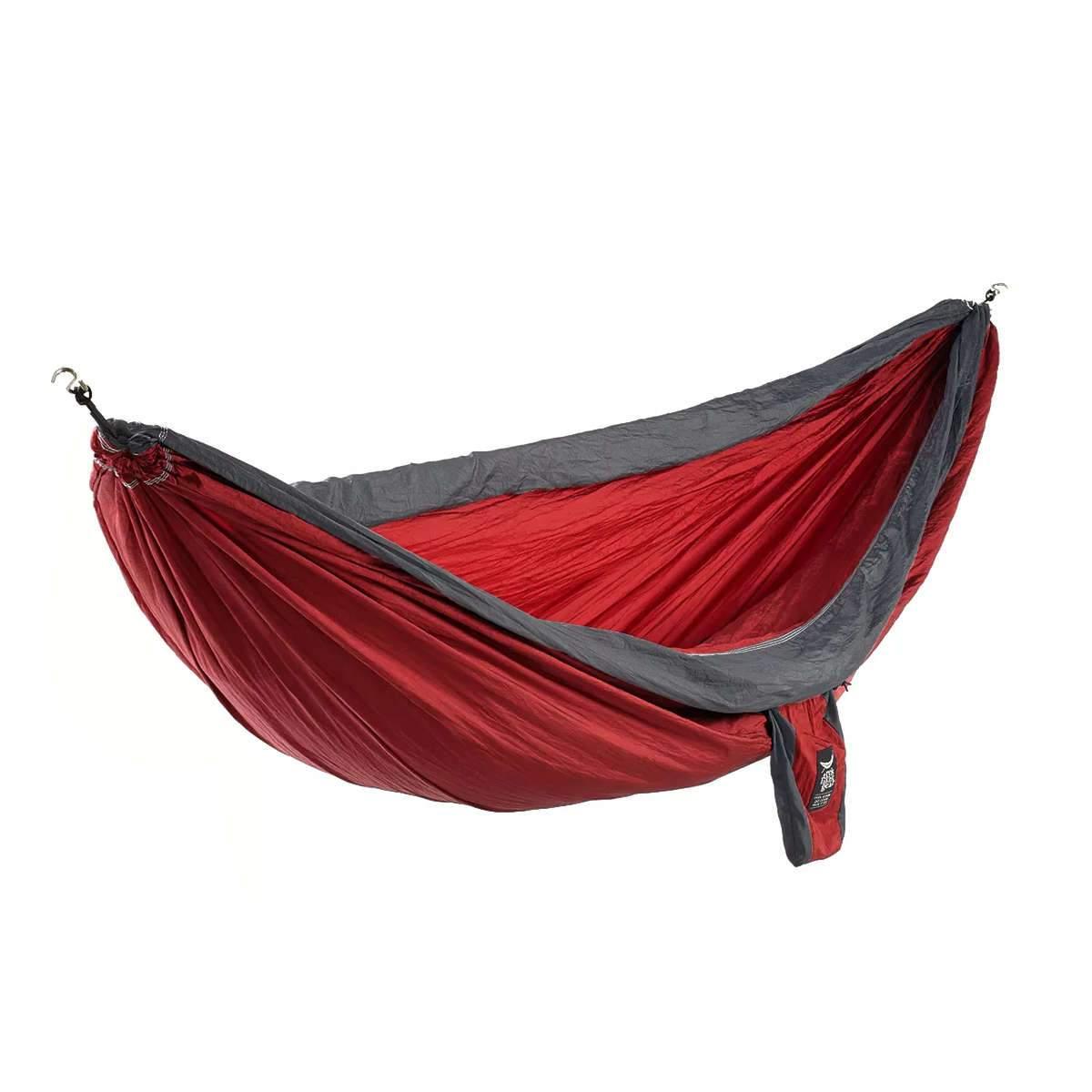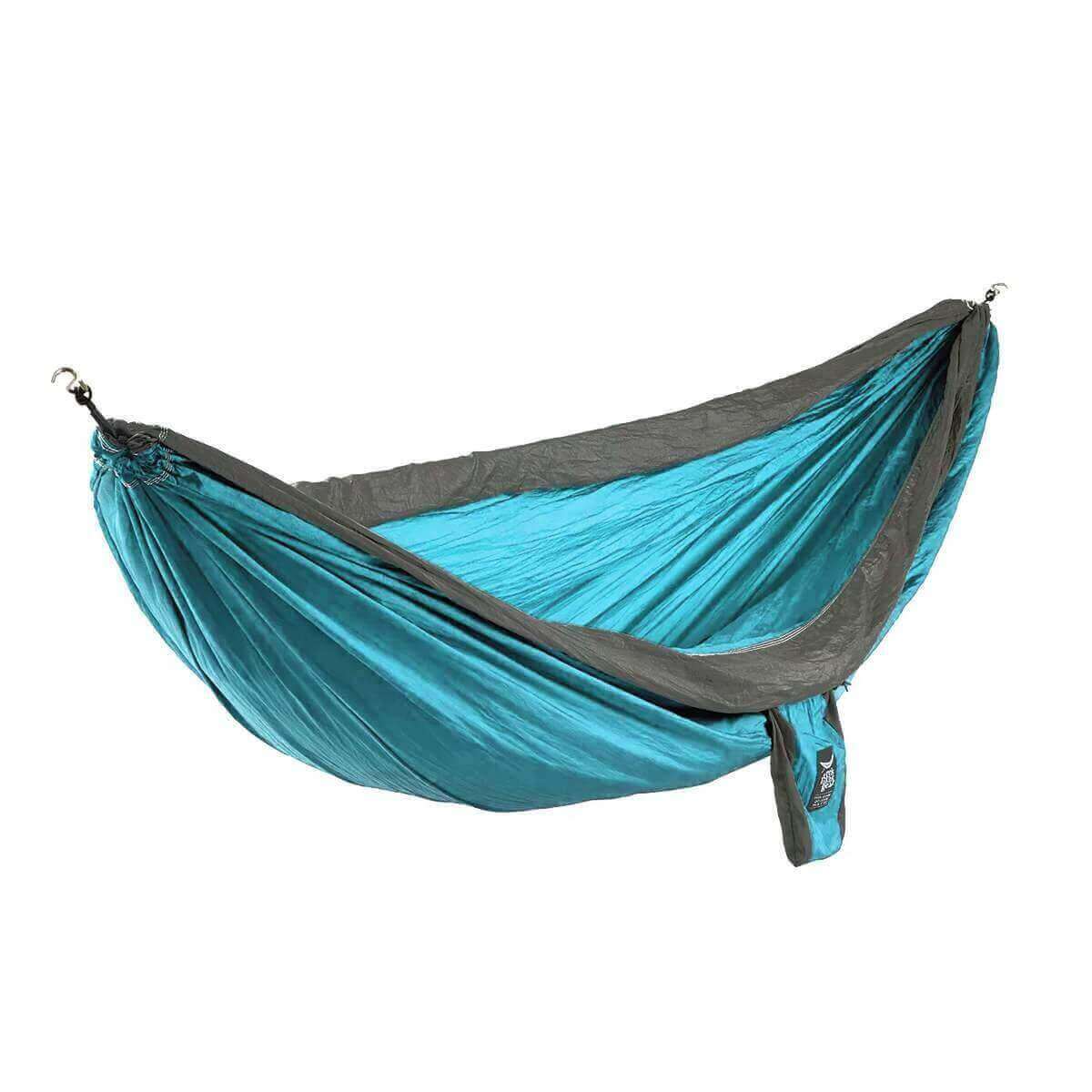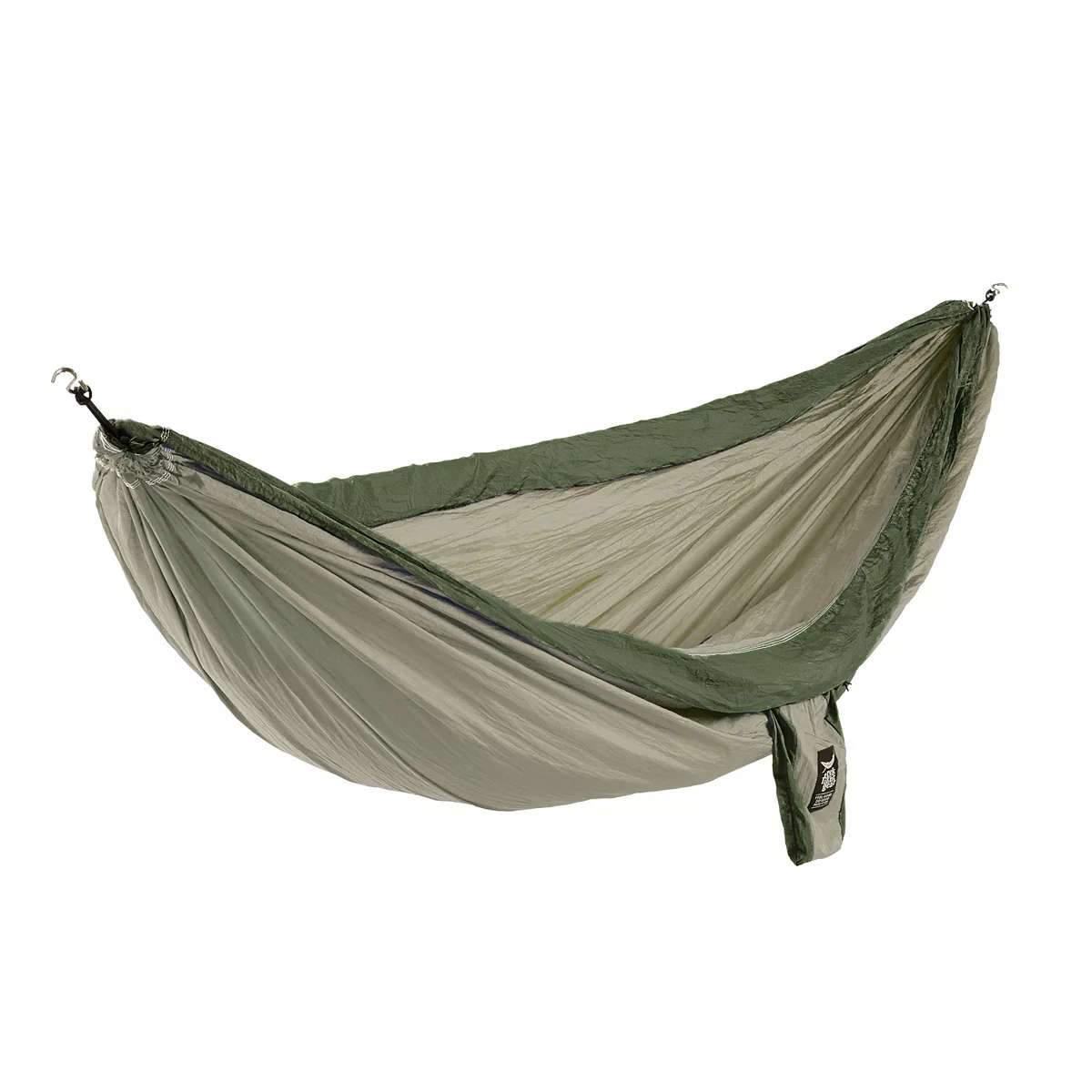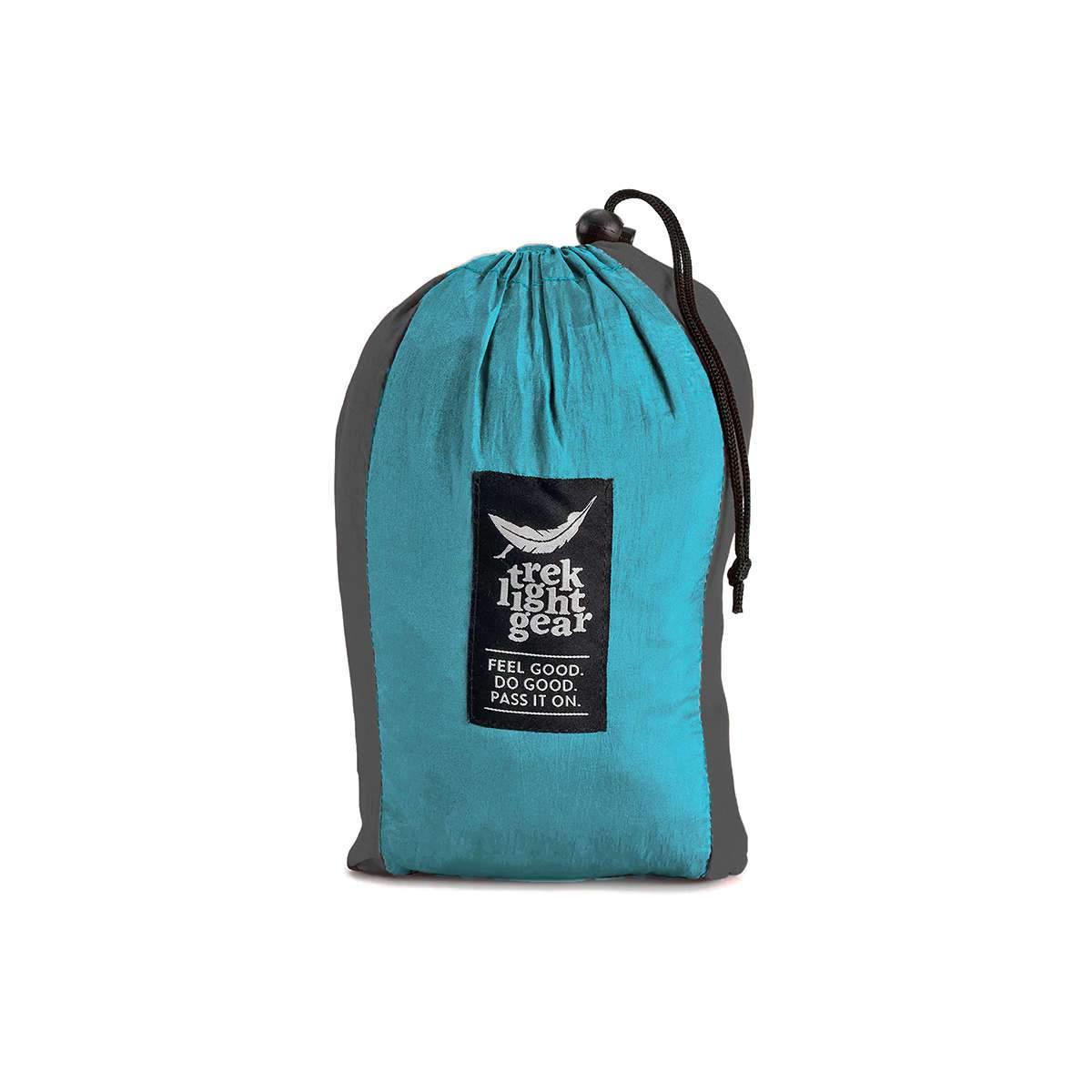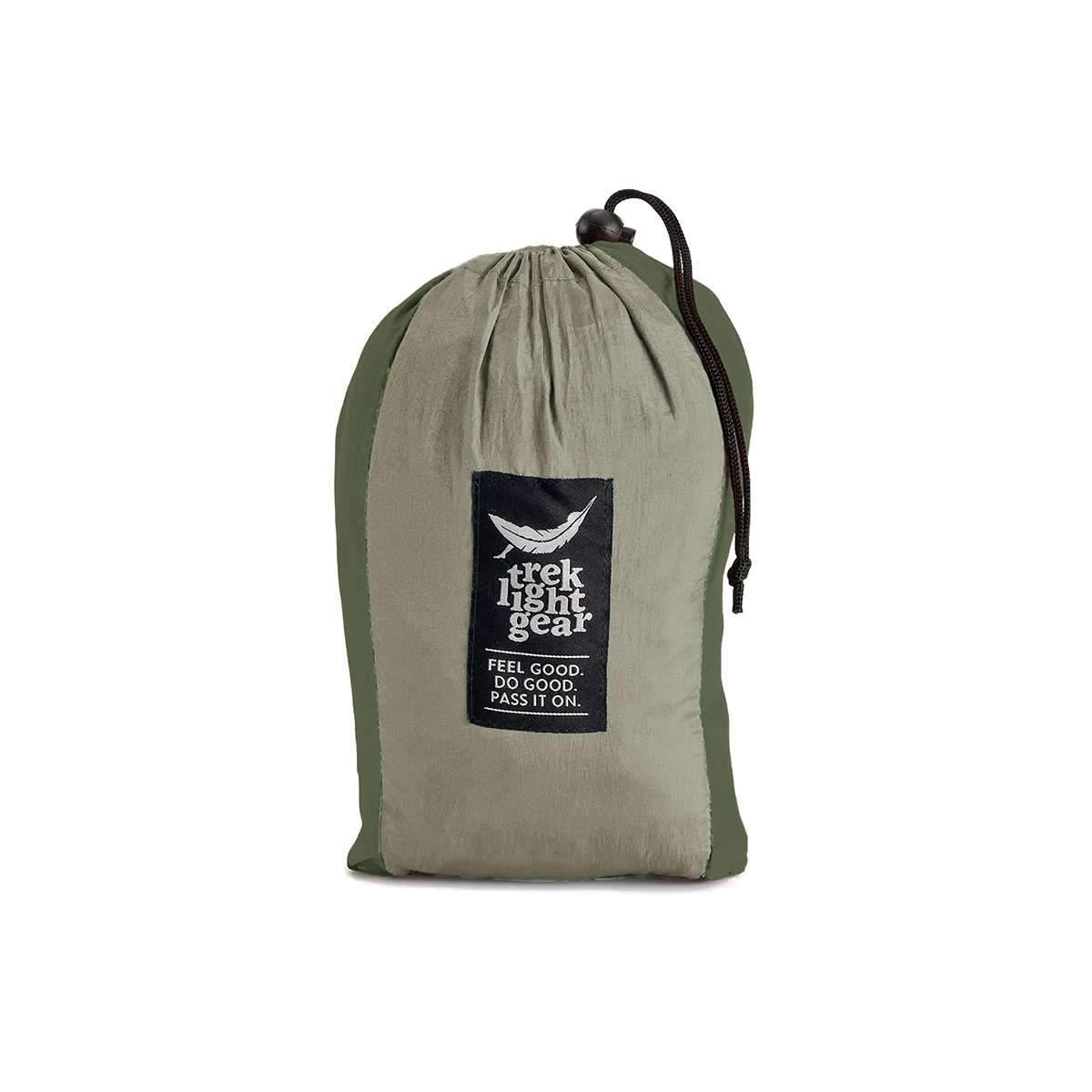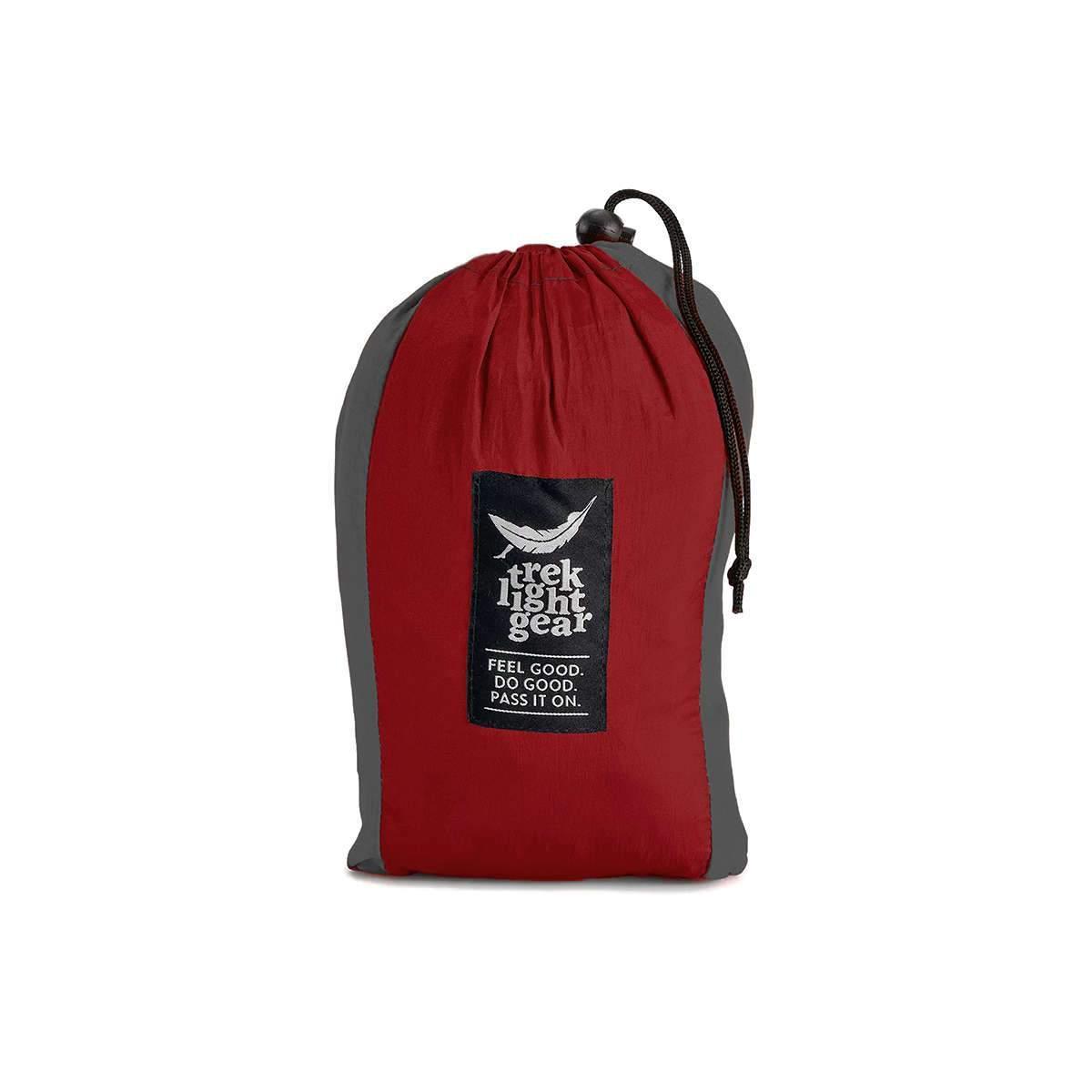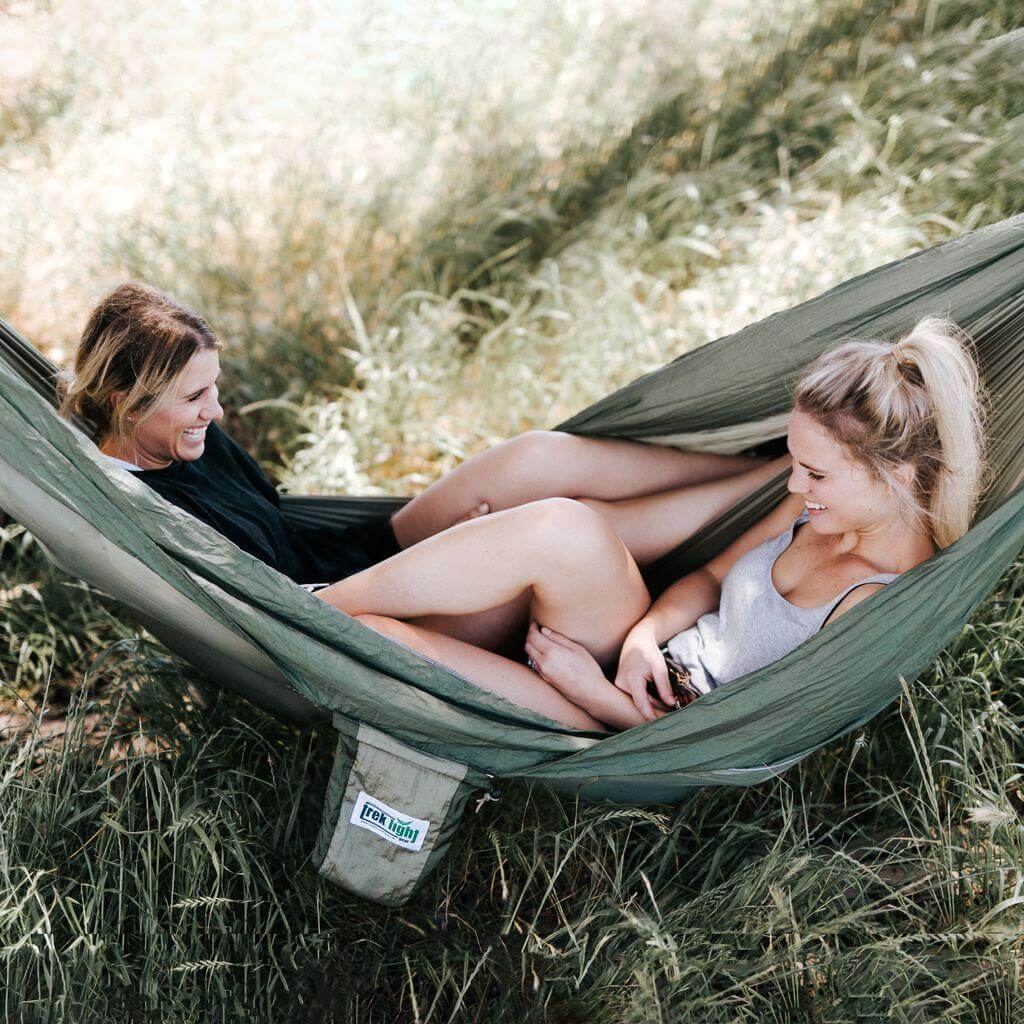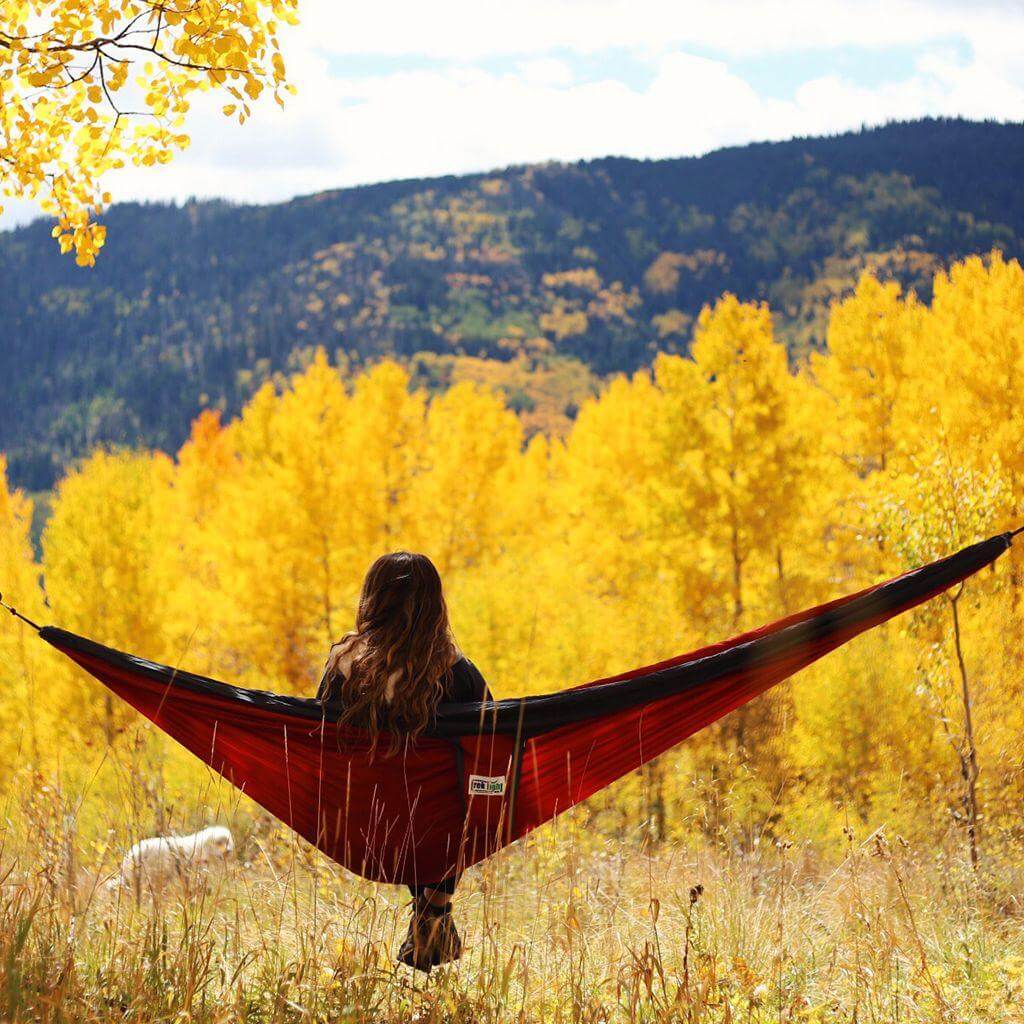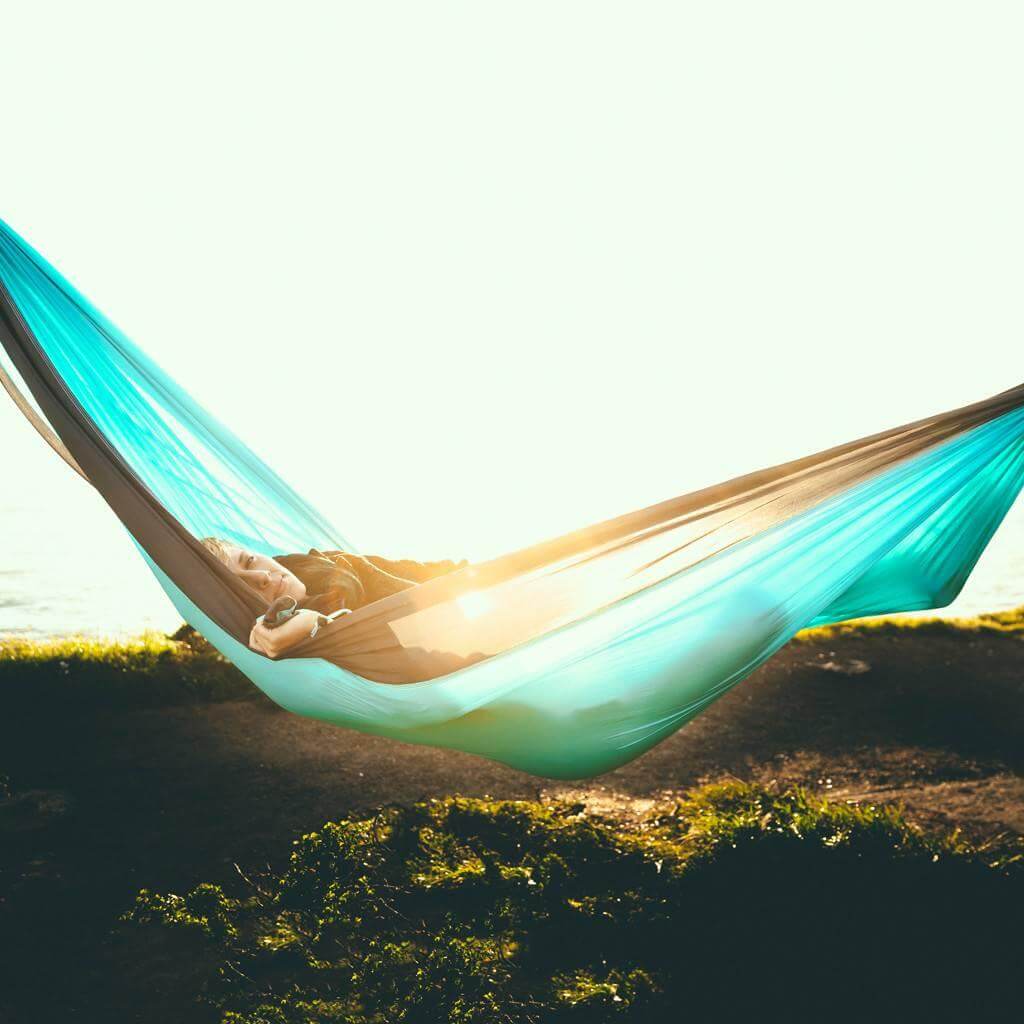 FREE shipping & easy returns
Free shipping & easy returns We offer free, fast shipping on orders over $100 within the USA.

Every purchase plants a tree
We work with Trees For the Future to plant a tree for every purchase.

30 Day Happiness Guarantee
If for any reason you're not absolutely thrilled with your new products, you can return it, hassle-free, within 30 days.
I have had mine for 5 years
I have had it for 5 years and is the best thing in the summer just to sit in relax so comfortable and well made I would but like 700 of them but I don't need to since they don't break or tear.
Simply the best
These are the best travel/ camping hammocks money can buy. The brands at REI and other box stores, and all the "wanna be's" on bezos net don't hold water to the quality of these hammocks. I had one that was given to my family as a wedding gift that I had for over 8 years and was still going strong but got lost after I forgot to pack it up after camping. Just purchased a replacement and didn't want to consider any alternatives.
I've had two adults in these, or myself and two kids, weighing well over 300 lbs total and not once has it faltered. I have confidence in knowing that they are well made and won't break or rip when I wrap my kids in them and flip them around. Have made lots of good family memories with this hammock. My friend uses one as his sole way to sleep for camping and backpacking. They are comfortable and big. I'm 6'5" 220 lbs and love the size of the double. I kmow my new replacement will last 10+ years based on my old one still going strong after 8+ years and if my new replacement ever gets lost or stolen I'll be back to purchase another in no time.
These also make good gifts and I plan to get my kids their own in time. They are expensive but worth it in knowing they are well built and last so long. I like having confidence that myself and especially my kids are safe using this hammock no matter how high I hang it or how hard we swing.
Get one (or three). You won't regret it.
Looks Great
Dead of winter so have not used it yet. Looks great.
great hammoclk.
the double-size hammock is great for me and my family... supports both me and my kiddos.
supper comfy and makes for some great lounging.