Regular price
$89.95 USD
Sale price
$71.96 USD
Unit price
per
Sale
Sold out
20% Off
Features

Rain, Rain Go Away

Life is better in a hammock, but let's face it - the weather doesn't always cooperate. When the wind and rain decide to pay you a visit, you'll be happy you've got Trek Light's exclusive V9 Strong Tarp.

Designed for maximum protection and maximum versatility, you can set up your tarp in a variety of ways to either allow more airflow and visibility or to create a wall of protection to keep the storm at bay.

Maximum Protection, Maximum Versatility

Built to be extremely quiet even in heavy rains, the V9 Strong Tarp is designed with durability and strength at the forefront. And trust us, when the wind starts whipping and the rain starts pouring you'll know why.

Packable and portable, the V9 Tarp weighs in at only 2 lbs and packs down into its own attached pouch so you'll never lose it.

The V9 Tarp is made with high-grade polyester coated nylon, waterproofed and sealed along all seams. There are 3 grommet tie-out points on each edge and it comes with enough cord to tie it up or stake it out in any situation (stakes are not included with the tarp). It even has a slightly reflective silver underside to help you keep the sun out or the heat in on a cold night.

Diamond? Square? Awning?

Your V9 Tarp is a 9'x9' square. Rotate it 45° and it becomes a diamond. Here's why that matters:

Diamond: The diamond shape turns your 9' tarp into a 12' 8" tarp down the center (geometry!). The sides will be angled to allow for more airflow and visibility while in your hammock. This is a great way to stay protected from the elements while still keeping an open-air feel.
Square: If you're expecting side winds and blowing rain, setting your tarp up square will give you the best side coverage at the sacrifice of a shorter center ridgeline for overhead coverage. Your hammock will need to be setup with enough sag (which we recommend anyways) to make sure it fits properly under the tarp.

Once you decide on your tarp orientation, you can choose whether you want to tie/stake both sides of your tarp down to the ground or tie them up to a nearby tree for an awning effect.

Get creative, it's your hammock house!

Tarp Setup Instructions

Tie the included ridgeline cord (thick) from tree to tree above the hammock. You can also tie the ridgeline cord directly to your hammock's suspension instead to lower the tarp and create a more enclosed environment.
Drape the tarp over the ridgeline cord. You can orient the tarp as a square or a diamond shape over the hammock (see above).
Use the included tie-out line along with the grommets on the tarp to secure each corner/side by tying off to an object or using ground stakes (not included).
That's it. Enjoy your hammock as the rain comes down. Don't forget a good book!

It's a Tarp!

Your tarp is a piece of camping gear in which the setup instructions are merely a guide.

There's no one-size-fits-all method to setting up your tarp and factors like the wind, physical surroundings and even personal preference will impact how you orient and set up your tarp. Don't let that intimidate you, all that's required is a basic understanding of how to hang your tarp and you're ready to be hammock camping.

As always, don't hesitate to ask us for help!
Specs

Features

Polyester coated Non-Crinkle Nylon
Extremely quiet, strong, and durable
Endless configuration and setup options
All seams waterproofed and sealed
Universal Fit: Fits all Trek Light Hammock sizes and many other hammock brands
Carry pouch attached (never lose it!)
Can be used as a sun-shade, ground tarp, or shelter even without your hammock
Reversible design with slightly reflective underside

Specs

Weight: 32oz / 2lb
Dimensions: 12'8" x 12'8" (Diamond) or 9' x 9' (Square)
Tie-Outs: 3 per side (8 unique grommets)
Waterproof: Of course
Color: Black on one side, Silver on the other
Carry Pouch: 9" x 11" (uncompressed)
Included: Each V9 tarp comes with a thick ridgeline cord as well as plenty of tie-out line for securing the edges of your tarp. Since every location can require a slightly different setup based on your surroundings, the included Tie-Out line is uncut for your convenience. Simply cut the line as needed or desired.
Give Back Impact

Feel Good. Do Good. Pass It On.

For every item sold, we work with Trees For The Future to plant a tree in your honor.

Why is that so powerful? By helping small farmers and villages around the world with the planting of fruit & vegetable trees, shade trees and more, together we're going beyond basic environmental change.

Trees For The Future uses a Forest Garden approach to reforestation - planting trees to not only provide environmental benefits, but also food, income, and community agriculture where it's needed most.

Every purchase creates a chain reaction of good and happiness in the world, and it all starts with you.
Our Promise

Our Happiness Guarantee

We want you to be happy with what you buy from us, period. If you aren't, you've got our promise that we'll always do whatever we can to bring you happiness.

Within reason, right? Maybe you're sad because everything in our store doesn't cost $1 - well, we need to have some rules so we can survive as a small business.

What matters is that we're here for you.

We truly care about your happiness, and will always do what we can to help - maybe it's a discount on your next order, store credit for a future purchase, or just going out of our way to make sure that the next item you buy from us is exactly what you want.

30-Day Easy Returns & Exchanges

If for any reason you're not happy with anything you ordered from us, just send it back to us within 30 days by following the instructions on our returns page.

The product must be in unused or 'like-new' condition - you're welcome to try a product to make sure you like it, but we cannot accept returns that are abused, stained, washed/laundered, or damaged (unless it's the result of a manufacturer's defect).

Holiday Extension: All purchases made in November or December will be allowed an extended return window thru 1/31. We'll make it easy for the gift recipient to handle any returns or exchanges!

To view our full return policy details and initiate a return/exchange of your product, just click the button below:
I've always wondered why nobody has come out with a drink called V9.
I'd put it on the shelf right next to V8 and be a millionaire thanks to one extra vegetable.
I don't think people are ready to buy juice from Trek Light yet, so in the meantime here's a great tarp with a million-dollar name.
(If you come out with a V10 Stronger Tarp now, I guess I can't blame you)
NOTE: The V9 Tarp is an accessory item, a hammock is not required for use and is sold separately.
View full details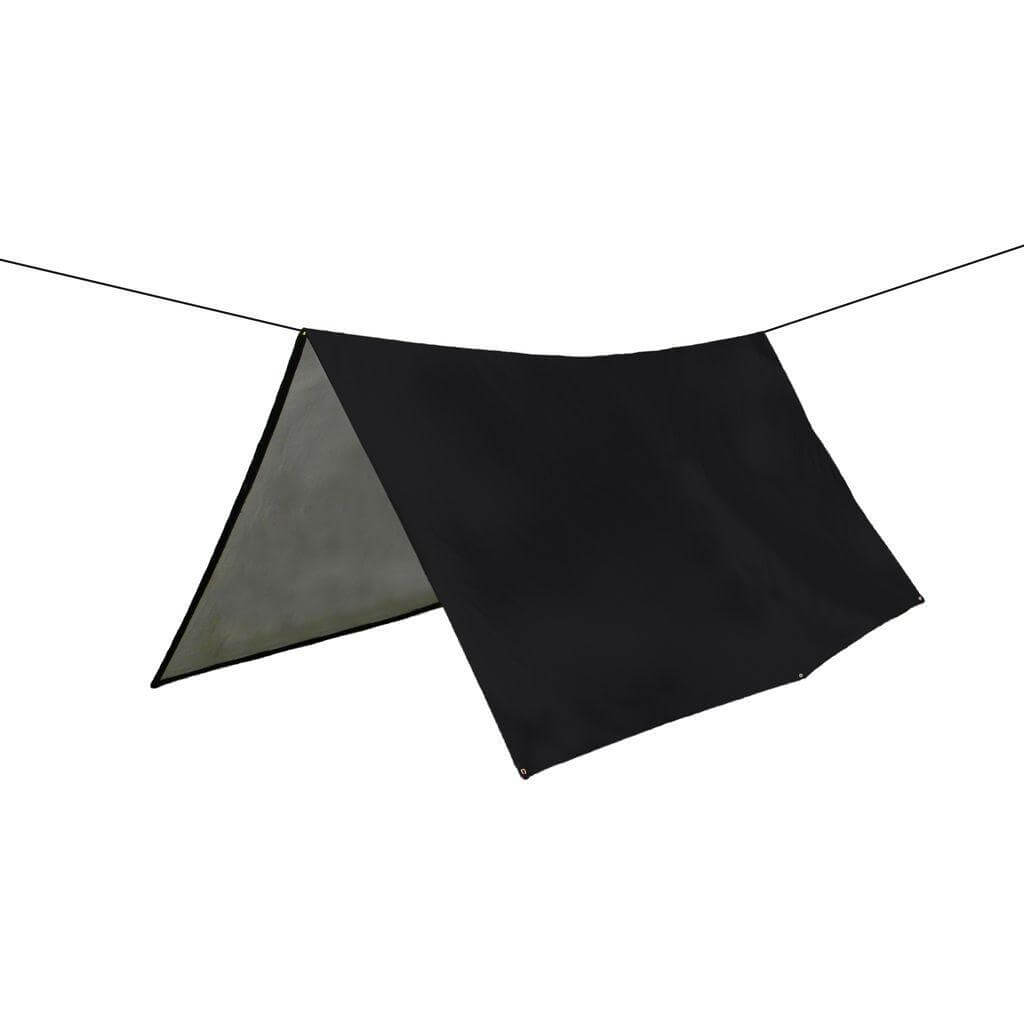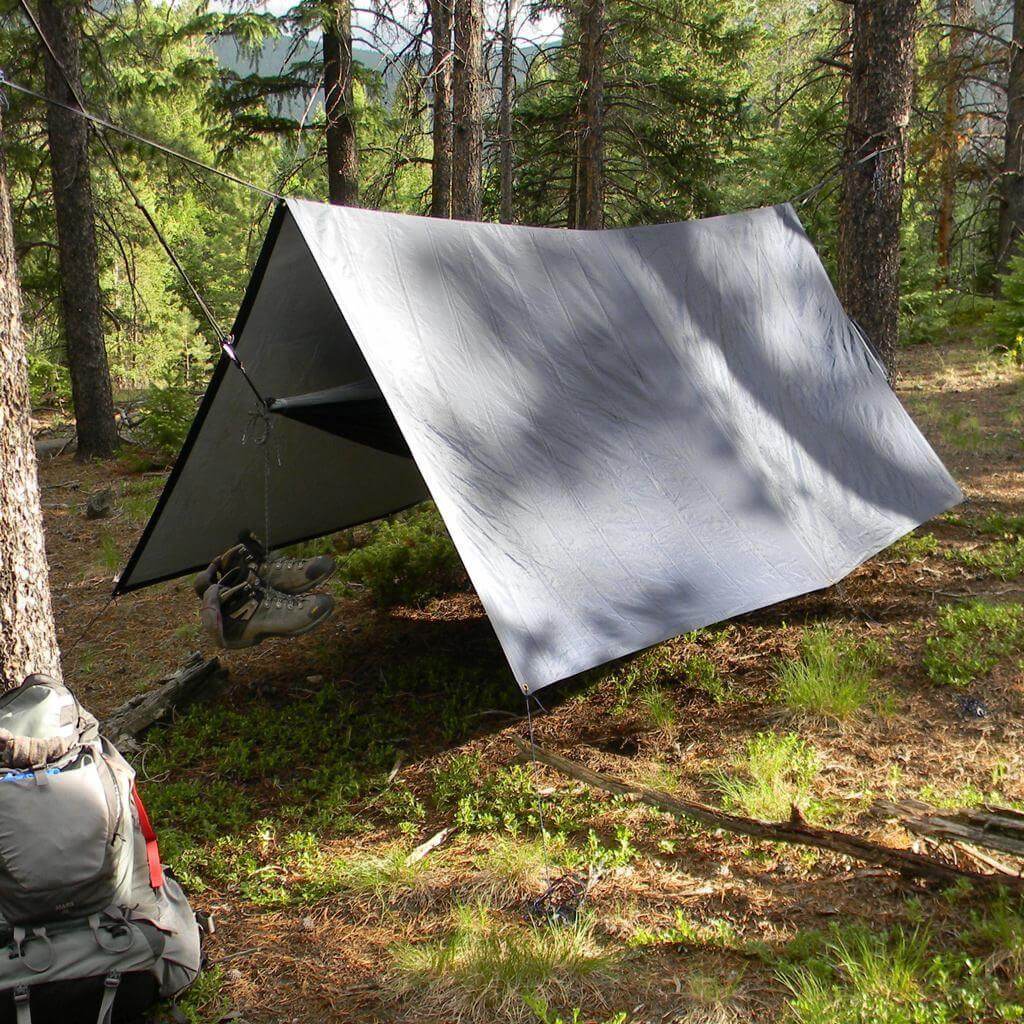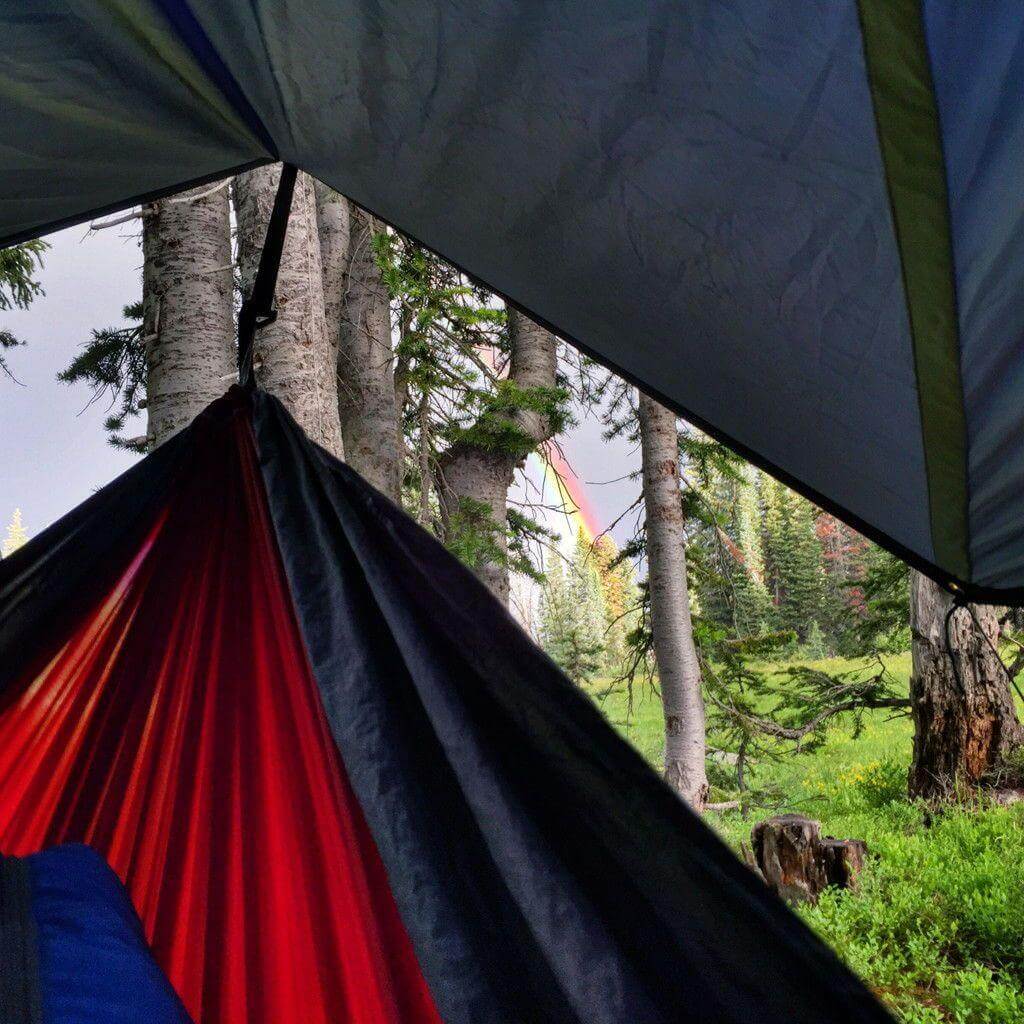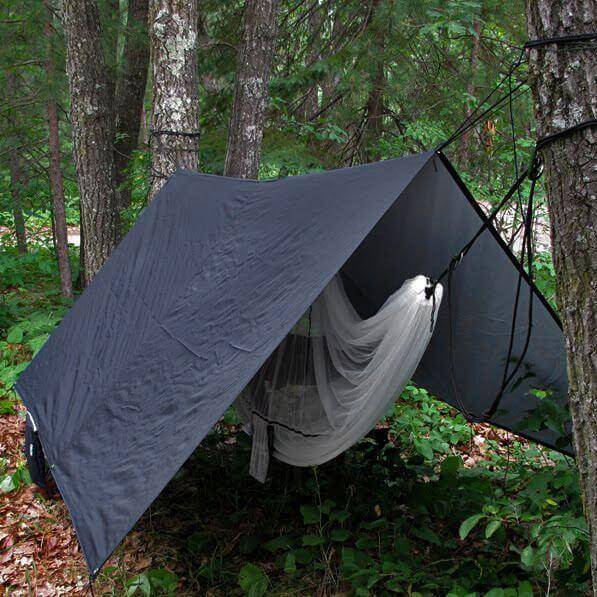 FREE shipping & easy returns
Free shipping & easy returns We offer free, fast shipping on orders over $100 within the USA.

Every purchase plants a tree
We work with Trees For the Future to plant a tree for every purchase.

30 Day Happiness Guarantee
If for any reason you're not absolutely thrilled with your new products, you can return it, hassle-free, within 30 days.
The long wait is over!!
Well, I assume the V9 Strong Tarp - Hammock Rain Fly is awesome, because EVERYTHING at Trek Light is AWESOME! I bought this as a gift for my son for his birthday, which isn't until April, so it has not seen any use yet. That said, the item seems very durable, and exceptionally well made. The price is right - why else would they all be snapped up whenever they come in stock? All in all, it seems like a very versatile, practical addition for anyone who enjoys back-country camping with their Trek Light Hammock.
Love your company, love your stuff.
Trek light gear
The staff is awesome. They make you feel like family in each and every transaction. If that is not enough, the gear is all ways top notch. The V9 Tarp is a great addition to my hammock. I look forward to many outings with my new gear. Thanks again for a great product and great company!
Five stars!
Epic rain fly. Great price, ultra light, and durable. Keep making great products!
Perfect accessory
Great hammock tarp and awesome quality. Love Trek Light!